Accessibility
Most reputed developer companies in Bangladesh build apartment complexes in well-developed areas that offer various educational, medical, recreational facilities nearby. They also make commuting easier in case you don't own a car with nearby bus stations. You can choose to settle in either a location that is full of hustle and bustle of the city or a calm and quiet residential area depending on your preference.
Lots of amenities
In recent real estate properties, apartment features not only include fancy fittings, imported sanitary ware but also include lifestyle amenities, such as gym space, swimming pool, playground area, community hall, etc. This makes living in an apartment comfortable and convenient as you do not need to step out of your home to enjoy all these facilities.
Safety
Overall safety in an apartment complex is heightened compared to single homes because a community lives in the same building. You have neighbors living next door to you for helping you out in case of emergencies. Apartment properties also come with security measures, such as provision for guard, CCTV monitoring, barbed wire fencing over boundary wall, etc. So when you go out on vacation or have kids playing on the ground floor you are not so worried about the safety issue.
Versatility
Apartment properties offer a lot of versatility to fit your lifestyle. For instance, you can choose from a variety of apartment sizes, floor plans, etc. If you have a small family and want a peaceful community, then single unit apartments may be your choice or if you have a large family, then you can look for luxury apartments which can be over  5000sft with 4 or 5 bedrooms. Some developer companies also allow custom design of your home.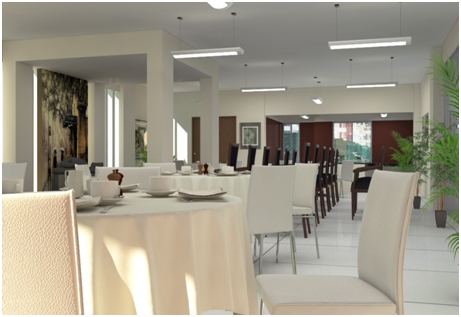 Community
When you live in an apartment, you have the opportunity to create long-lasting, meaningful relationships not just with your family but also with your neighbors. Close relationships and friendships can be easily formed as you run into each other frequently in the apartment complex. You can also check out this article on how to get along with your neighbors if you need tips on peaceful apartment living.
Savings
Although buying an apartment is an enormous investment decision, over the long run, it saves you money as you don't have to live on rent for eternity. It also acts as a forced saving when you have to pay your monthly mortgages. Buying home lets you become a smart financial planner so that you can focus on other financial plans of your life, such as retirement fund, college fund for kids etc.
To sum it up, apartments are perfect for anyone who wants a place to call home.  With having a multitude of social and financial benefits, apartment properties make a great real estate investment. To start the search of your dream home, you can browse through bti properties for sale.