An increasing population influx into Dhaka is causing congestion and keeping the housing demand as steep as possible. As Uttara serves as an entryway connected to the rest of Dhaka city, it bears the brunt of this large influx of people dreaming of a home in Dhaka. Therefore, it is no surprise when people want to buy a home in Uttara. Before scrambling for a home here, knowing the area inside out is essential. This article will surely help!
The Curious Case of Uttara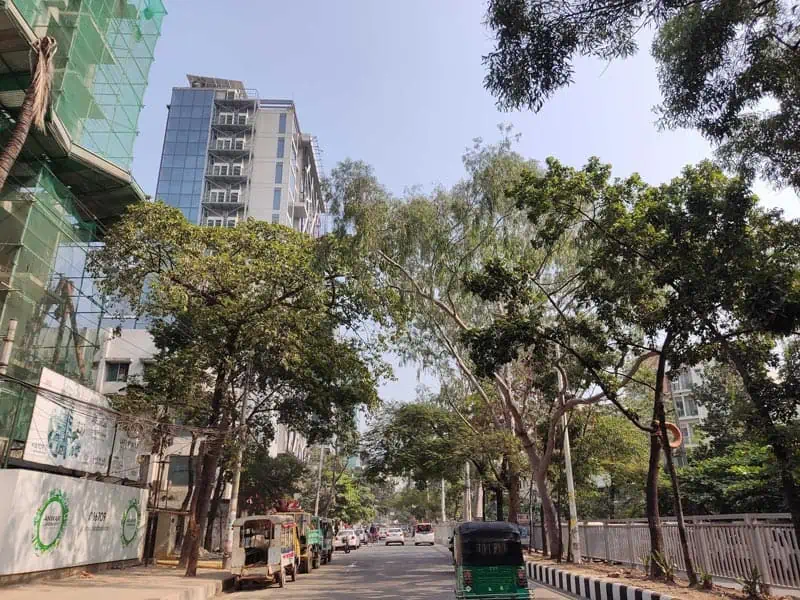 Source: Iffat Ara Sharmeen
Uttara is special, no doubt. Its name is derived from the Bangla word for 'north.' Quite fittingly, Uttara is right north of Dhaka. By Western standards, Uttara is the only defined suburb in Dhaka, planned by public officials during the 80s.
Our beloved city is old and unplanned, but Uttara was cherry-picked by public town planners and developed into the model town we see and appreciate today. With time and the growing popularity of planned residences, housing demand in Uttara skyrocketed, and it is still one of the most sought-after areas for home hunters. 
Uttara was developed and expanded in a series of phases. During the first phase, sectors 1 to 10 were developed. During the second phase, sectors 11-14 were developed within 6 years after the completion of the first phase. Uttara further expands with the third phase, which is currently the ongoing development of sectors 15 to 18. 
Uttara is constantly expanding and developing. The planned sectors 1 to 18 are considered inner Uttara, while little areas spread around these sectors are known as outer Uttara, mainly because these are unplanned developments not defined by sectors.
Some areas in this category include Uttarkhan, Dakshinkhan, Phulbaria, Ranabhola, Dhour, Nolbhog, Pakuria, Diabari, Ashkona, and Abdullahpur. Nevertheless, the connectivity between the inner and outer Uttara is extremely convenient, making Uttara a hotspot for apartment buyers.
Life in Uttara
Source: Iffat Ara Sharmeen
Uttara has a very convenient location itself. It offers easy connectivity to the Dhaka Airport, Bashundhara R/A, Gazipur, Savar, and Mirpur DOHS. With the advent of the Metro Rail, Uttara residents can travel to Motijheel within minutes. The BRT system will ensure much better future connectivity between Uttara and Purbachal.
Home to several public and private housing communities with their facilities, Uttara also has plenty of recreational facilities and parks.
The original Uttara Model Town area alone has 8 parks for people of all ages. Most sectors have access to Uttara Lake. Uttara hosts the best academic institutions for students of all ages. Private and public hospitals and clinics are also easily accessible. Many office headquarters are located in Uttara.
Housing Demand in Uttara Sectors 1, 3, and 5
Source: Iffat Ara Sharmeen
As mentioned earlier, the rising population has led to a rise in housing demand. Major and minor developers fiercely compete to develop lands in Uttara, but the demand far outweighs the supply. It has been noted that sectors 1, 3, and 5 are where people prefer to live in Uttara the most. 
These sectors are adjacent to the airport and offer easy access to the rest of the city while also serving as a gateway to the rest of Uttara. You will find major banks, shopping malls, grocery stores, mosques, academic institutions, and offices close to these sectors.
These sectors are also riddled with luxury homes, making them particularly attractive places to live. Most experienced, trusted developers have chosen to showcase their exquisite apartments in these sectors.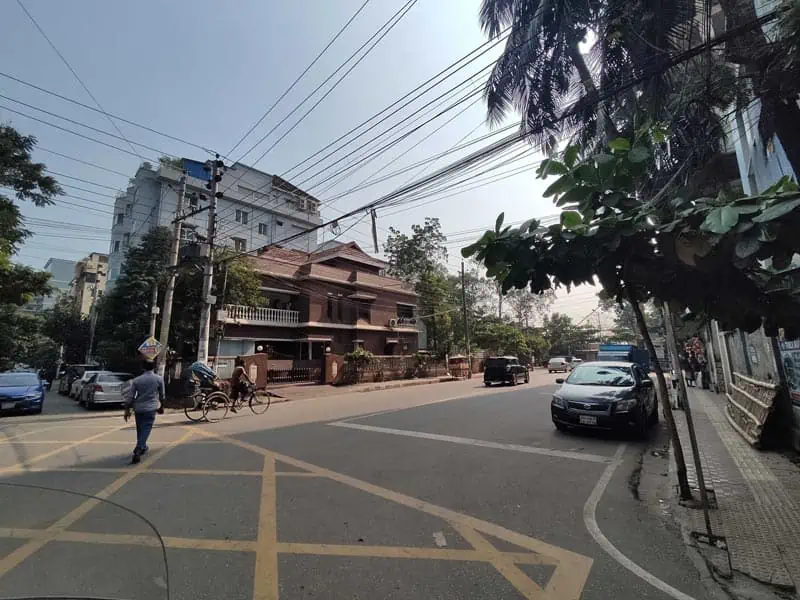 Source: Iffat Ara Sharmeen
Another interesting aspect of housing demand is the need for spacious homes. Apartment sizes ranging from 1800 sft to 2200+ sft are the most in demand, and luckily these spacious apartments are readily available in sectors 1, 3, and 5, but mostly sector 3 takes the crown for hosting homes with more than 3000+ sqft sizes.
For more modest apartments, other sectors of Uttara work just as well in ensuring a life of comfort and convenience. 
Amenities in Sectors 1, 3, and 5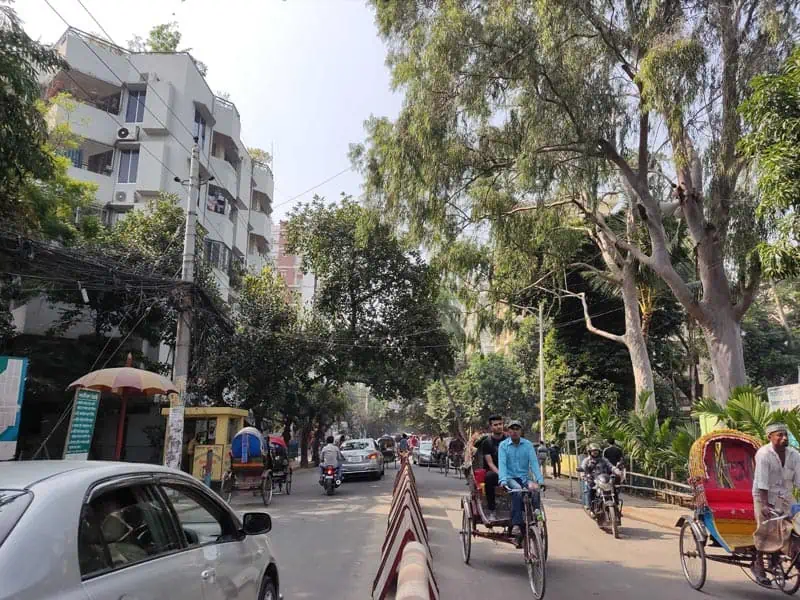 Source: Iffat Ara Sharmeen
The details of each sector attract homebuyers to make more purchases in sectors 1, 3, and 5. Here is a breakdown of each sector's important landmarks and institutions.
Sector 1:
Uttara 1 No. Sector Jame Mosque

Armed Police Battalion Headquarters 

Several classy hotels, such as Best Western Maple Leaf 4-Star Hotel

Civil Aviation Authority Bangladesh

BPCL Head Office

Makka Eye Hospital

Desco Substation

Uttara Ladies Club

Uttara Women's Medical College

Makkah Eye Hospital

AC Land Office

Banks such as Pubali Bank and Dhaka Bank Ltd

Electronics retail and repair shops

Luxury furniture stores

Fakruddin Biryani, Xinxian, and other famous restaurants

Apan Jewellers

Uttara Club Tennis Court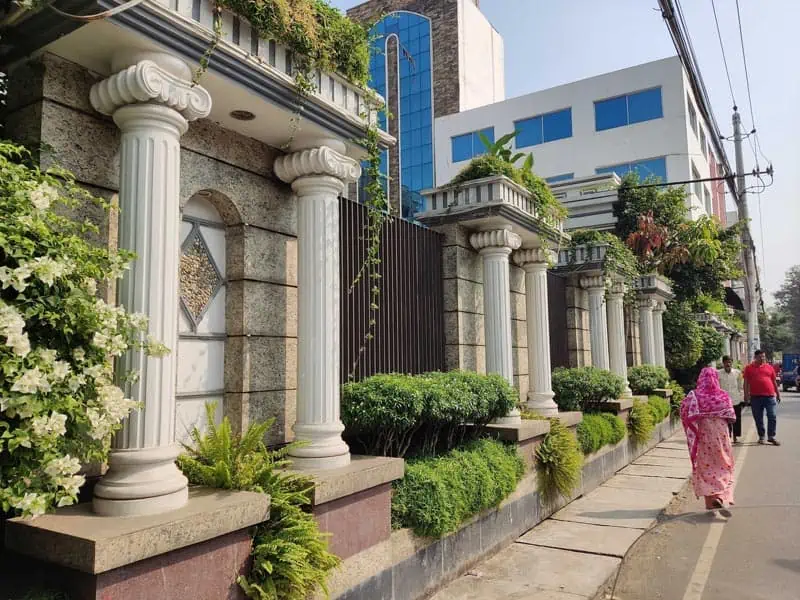 Source: Iffat Ara Sharmeen
Clearly, sector 1 is the perfect area for those who recently came to Bangladesh from abroad and needed permanent homes. The site is also attractive for government and private employees from reputed institutions.
Sector-1 residents can easily head to the Airport and beyond into Nikunjo and Bashundhara R/A or venture into Gazipur and Savar. They get easy access to all the facilities of Jashimuddin Road.
Sector 3:
Source: Iffat Ara Sharmeen
Aarong Uttara Flagship Outlet

Uttara Model Town Post Office

Mentor's Coaching Center

RAK Tower Shopping Complex

Hatil Showroom

Honda Showroom

United College of Aviation Science & Management

Banks such as Premier Bank Ltd and City Bank Ltd, NRB Commercial Bank

Restaurants such as Kiva Han, Mainland China Blue, The Cafe Rio

Uttara Sector 3 Playground 

Black Belt Academy 

Walton Plaza

Rajlokkhi Shopping Complex

BRAC Kumon School

Uttara South Lake

Sector 3 Big Mosque

Restaurants such as Beans & Aromas, Kiva Han, etc.

Luxury spas and salons
Sector 3 has an amazing array of spacious homes. The peaceful and quiet neighborhood oozes sophistication and grace. Families with school-going children would love the playground, access to the lake, restaurants, and vibrant shopping centers. They prefer larger homes for safety, security, and privacy.
Sector 5: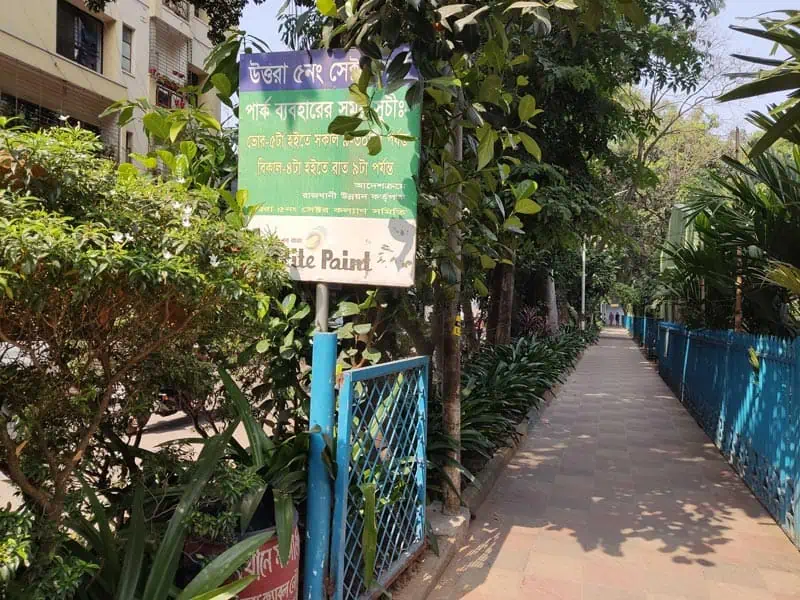 Source: Iffat Ara Sharmeen
Veterinary Specialized Hospital & Diagnostic Center

Uttara South Lake

Suzuki Moto Center 

Lab One Hospital

Grocery stores and bazaars such as Johura Market

Alor Shathi Library

Ideal Teachers' Training Complex

IES School & College

Sao26 and other famous restaurants

Customs, Excise, and VAT Office

Esquire, Bongo, Berger offices
Sector 5 has the peace of suburban life and many academic institutions. Residents of sector 5 can easily head to sectors 1 and 3 and enjoy the full benefits of sector 14. 
Did you find this article helpful? Looking to move to Uttara with your loved ones? bti has plenty of fantastic residences and wellness communities in outer and inner Uttara. Call 16604, or Whatsapp: +8801313401405, or visit www.btibd.com for more details!