Dhaka, the capital city of Bangladesh, is a rapidly growing metropolis with a diverse and dynamic population. As the city continues to expand, the demand for luxurious homes with top-of-the-line amenities has risen. If you're looking to invest in a luxury home in Dhaka, there are a few must-have amenities that you should consider to make your living experience truly exceptional. 
In this article, we'll explore 10 essential amenities that should be on your checklist.
Smart Home Features
Source: Architecture Art Design
A smart home system allows you to control your home's lighting, temperature, security, and other appliances from your smartphone or tablet. This advanced technology makes it easy to manage your home from anywhere, giving you the ultimate convenience and comfort. 
The newest line of luxury homes built by top developers in Gulshan, Banani, Dhanmondi, Baridhara DOHS, and even in some sectors of Uttara now include a wide range of home automation features. These products add extra comfort, security, privacy, convenience, and ease of life to spacious homes to level up the factor of luxury.
Grand Community Hall
Source: bti Magnifico
A grand community hall is a must-have feature for those who like to host social gatherings or events. Whether it's a wedding, a birthday party, or a corporate event, a grand community hall provides ample space for all your guests and offers all the necessary amenities to make your event a success. 
Residents of luxury homes are known for throwing lavish pool parties, musical nights, birthday soirees, beautiful weddings, and more. Although they prefer privacy and quietness anytime of the day, it is in these occasions that they love to bring the community together for memorable moments.
Luxurious Lobby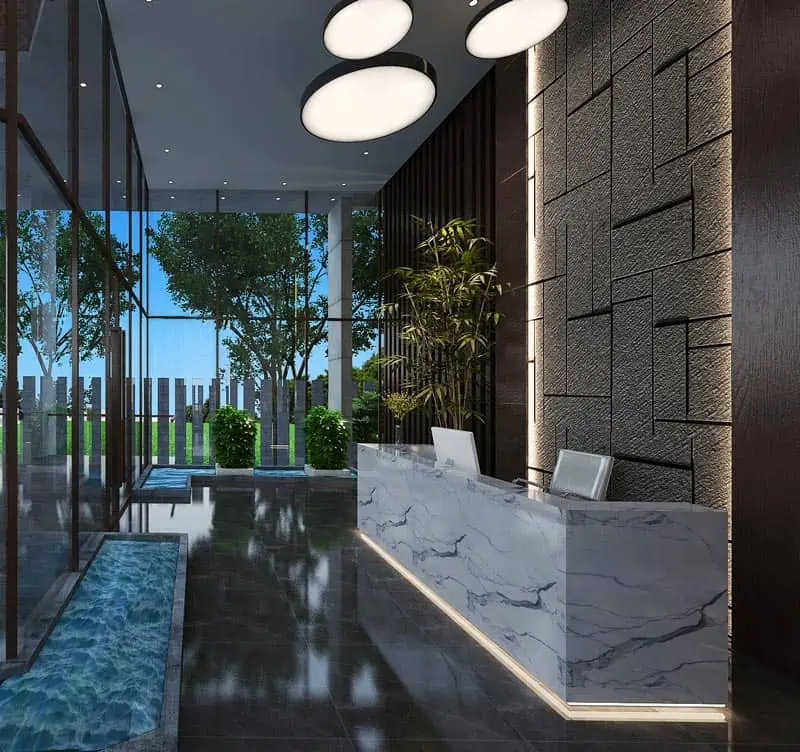 Source: bti Moonwake
Those with a penchant for luxury want to make a statement without being too obvious. The best way to do that is by ensuring that the entrance of a home pulls off the 'wow' factor, so that guests get even more eager to experience the high-end interiors inside. 
The lobby of your luxury home is therefore the first impression that your guests will have of your living space. It is important to ensure that your lobby is not only aesthetically pleasing but also provides a welcoming atmosphere. A luxurious lobby with plush furniture, exquisite artwork, and stunning lighting will make a lasting impression on your guests. 
Greenery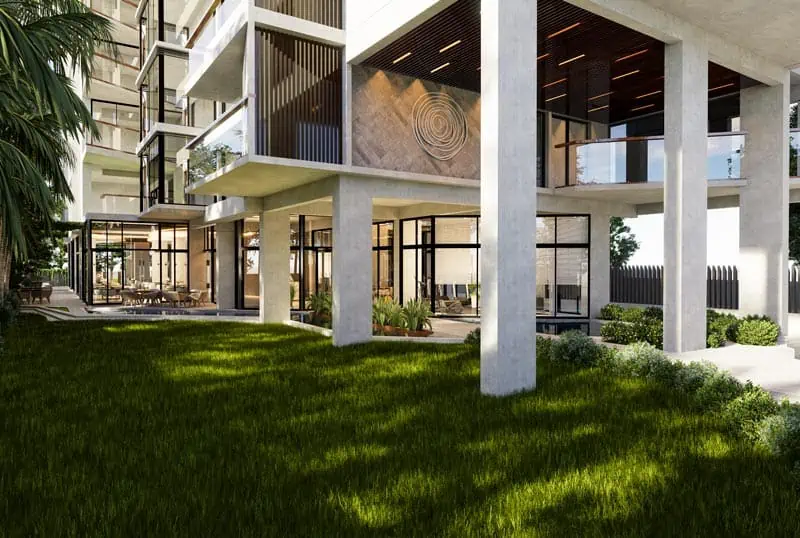 Source: bti Magnifico
Greenery is essential for any luxury home in Dhaka. The city can be quite chaotic and noisy, and having your own private, personalized green space in the home can provide a peaceful retreat. A well-maintained garden or terrace with lush plants and trees can help improve air quality, reduce stress, and create a serene atmosphere. 
While most people understand the importance of greenery, residents of luxury homes go beyond the benefits and seek diverse experiences when it comes to nature. Landscaping with exotic plants and rare plant species is a common theme for people in luxury residences. They may not do the gardening themselves, but they can certainly pull off creating their unique oasis of flora and fauna. 
Infinity Swimming pool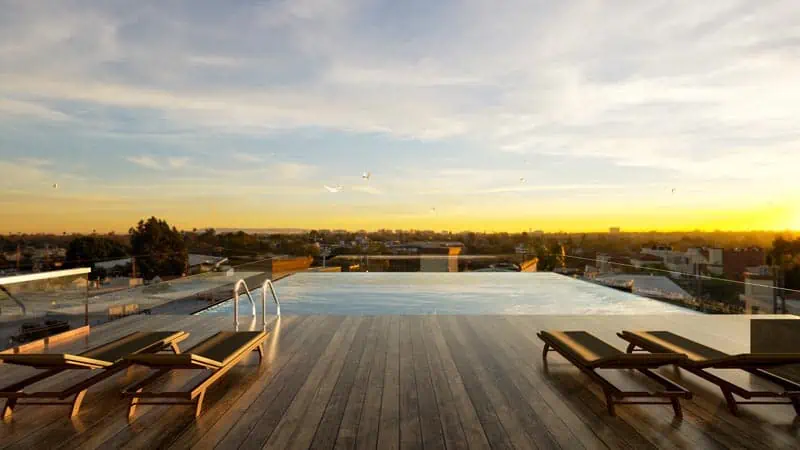 Source: bti Magnifico
Large gated residential complexes and wellness communities usually have swimming pools for people of all ages to enjoy. However, luxury residences are designed in a manner that avoids unnecessary crowding and instead encourages privacy. 
An infinity swimming pool is one such amenity that can provide a stunning visual appeal while also offering a refreshing and relaxing swimming experience. The visual illusion created by the pool's edge seemingly merging with the surrounding scenery gives a sense of boundlessness and adds an extraordinary touch of elegance to any luxury home.
Fully Equipped Gym
Source: bti Silvi
A fully equipped gym is a must-have amenity for fitness enthusiasts who want to stay in shape. High-profile national figures, celebrities, business tycoons and sports players love having these around. 
Therefore,  luxury homes usually have spacious fitness centers with state-of-the-art equipment, a range of free weights, and ample space for yoga and other fitness activities. Changing rooms, sauna, and shower facilities are added bonuses, so that residents do not have to go outside to enjoy a fitness routine.  
Sauna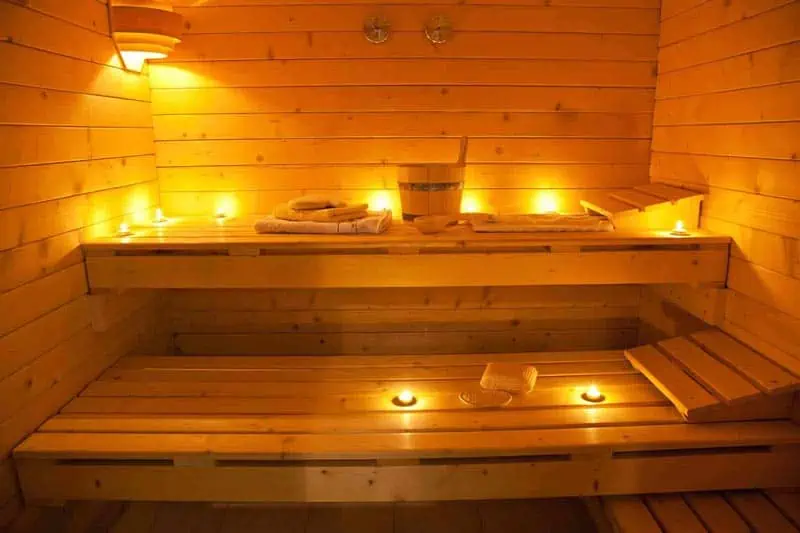 Source: Checkatrade
A sauna is an excellent amenity for relaxation and rejuvenation. It provides several health benefits such as stress relief, improved circulation, and detoxification. 
A luxury home with a sauna will help you unwind after a long day and improve your overall well-being. Separate sections for men and women are usually available in lavishly endowed residences.
Rooftop Movie Theater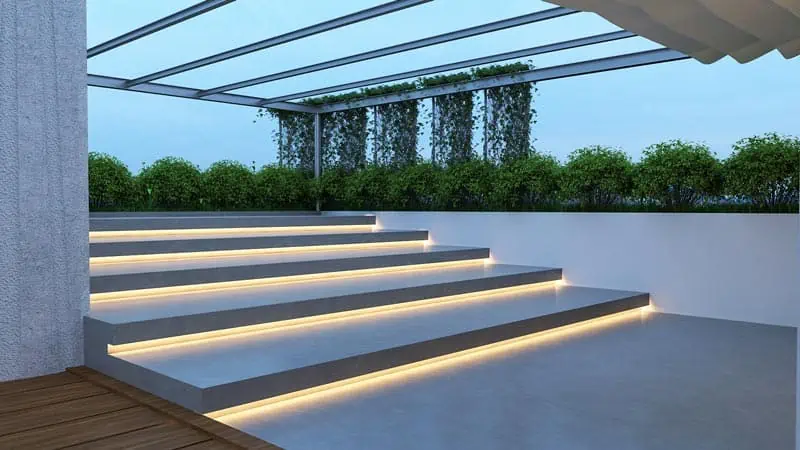 Source: bti Cosmopolis
A rooftop movie theater is a unique and fun amenity that enhances your  entertainment experience. In Dhaka, traffic jams are a part of our daily lives, so going to the movie theaters can become a painstakingly long process. 
Therefore, residents find it easier to enjoy the latest movies under the stars with friends and family while sipping on their favorite drinks. Watching and binging shows under the open sky with loved ones is a luxury only a select few elite families can truly indulge in.
Automated Parking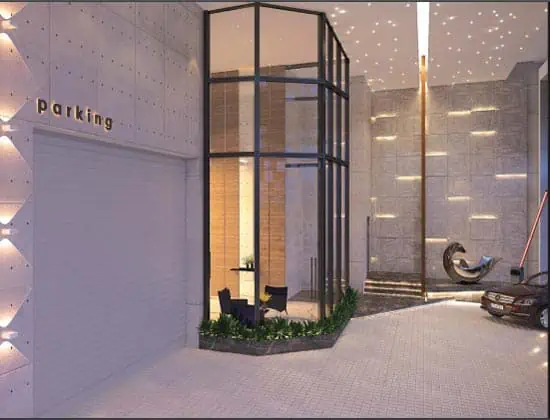 Source: bti Three
Dhaka is known for its traffic congestion, and finding parking can be a challenge. A luxury home with automated parking ensures that your vehicle is safe and secure, and you don't have to worry about finding a parking spot. Automated parking secures the car with good measure, and also lets you know of any security breach no matter where you are.
24/7 Security
Finally, 24/7 security is a must-have amenity for any luxury home in Dhaka. A comprehensive security system with CCTV cameras, motion sensors, and guards will ensure that you and your family are safe at all times.
To sum up, if you're looking to invest in a luxurious home in Dhaka, these essential amenities can enhance your living experience. From smart home technology to 24/7 security, each of these amenities provides the utmost comfort, convenience, and luxury. Therefore, when searching for your dream luxury home in Dhaka, keep in mind these must-have amenities to make the most out of your investment.